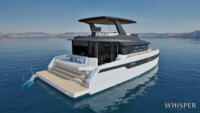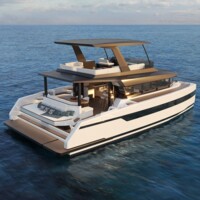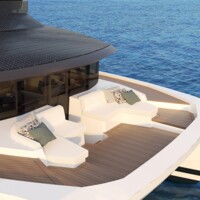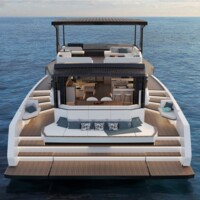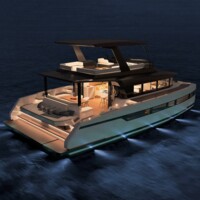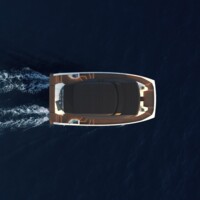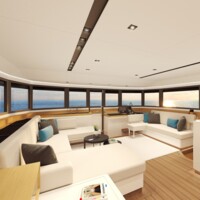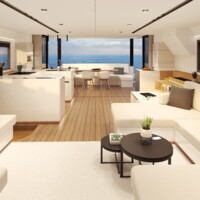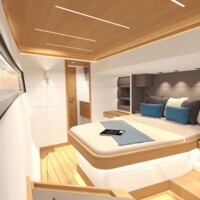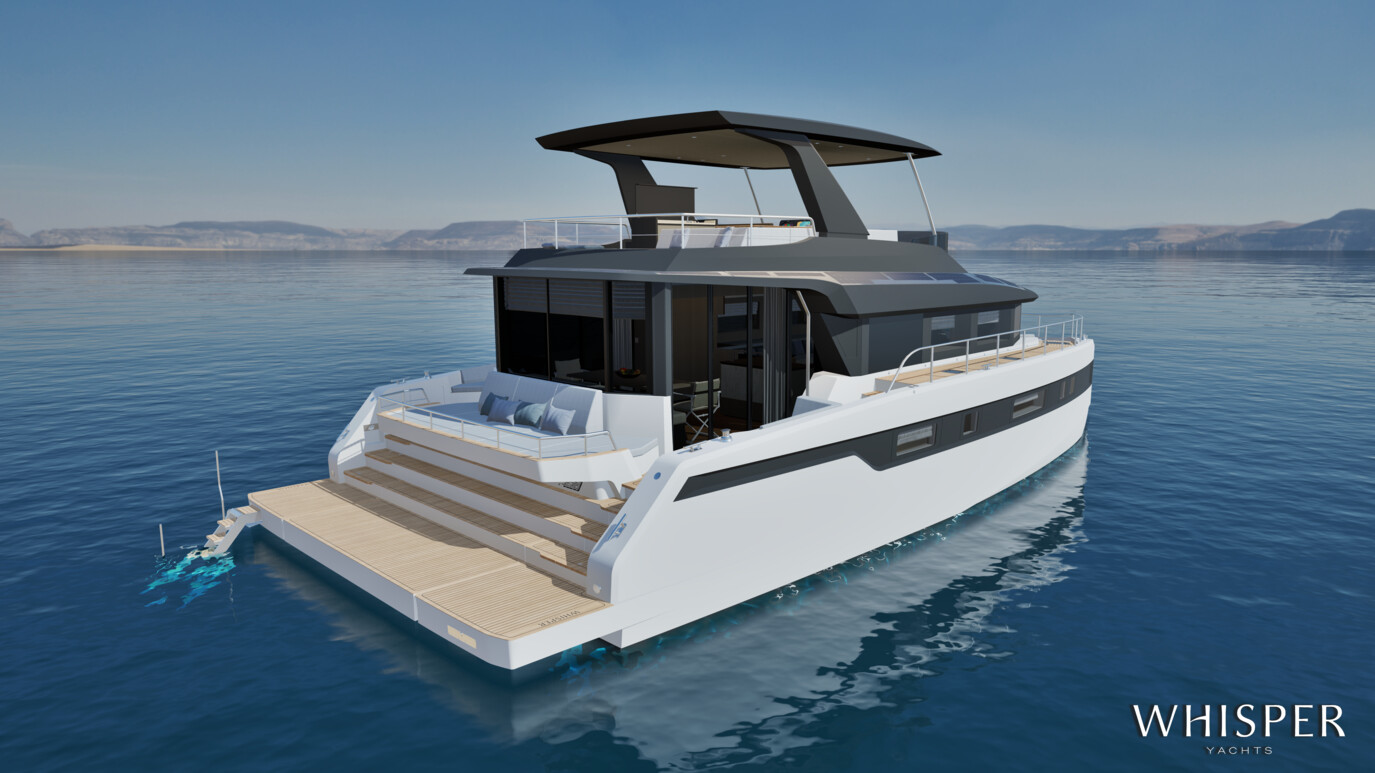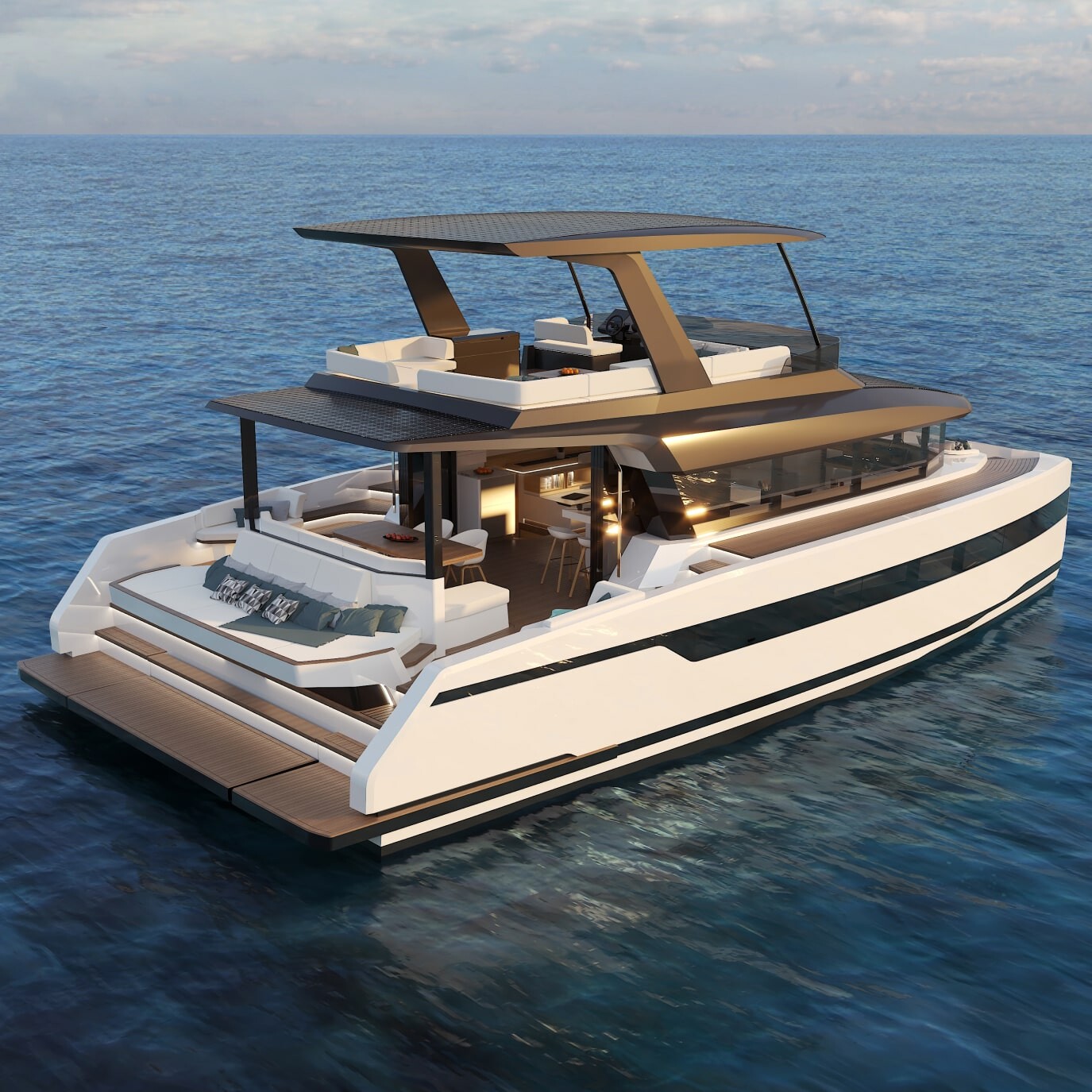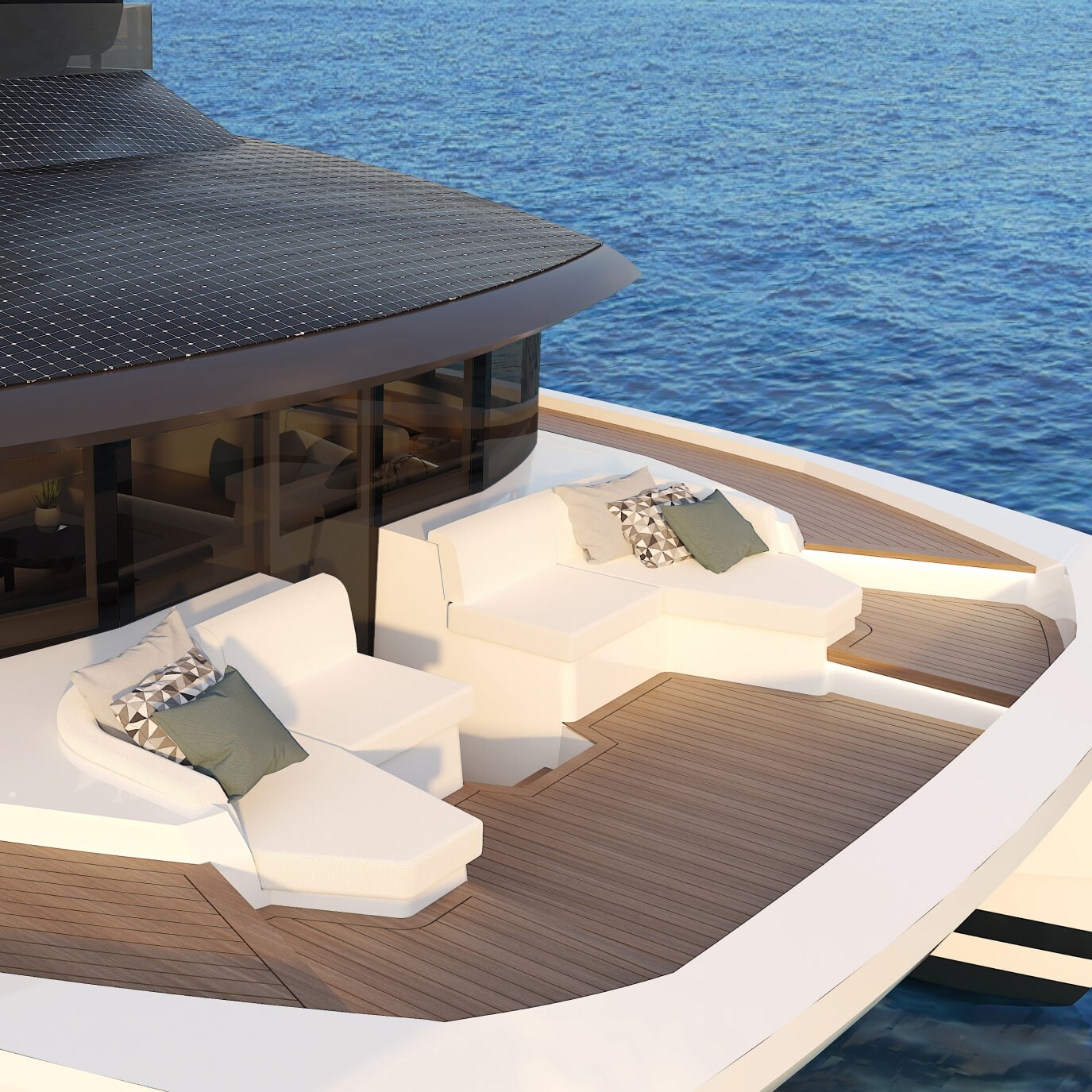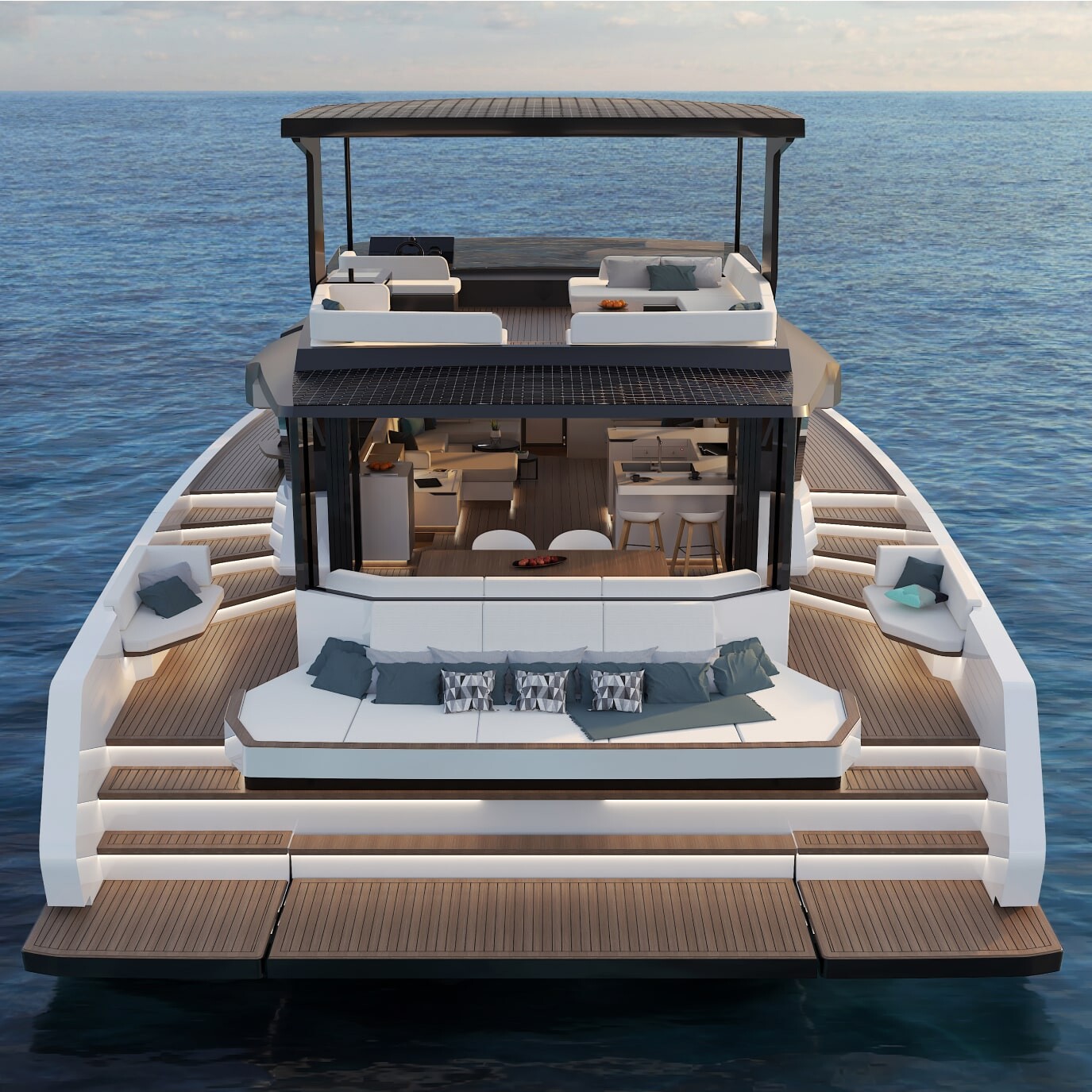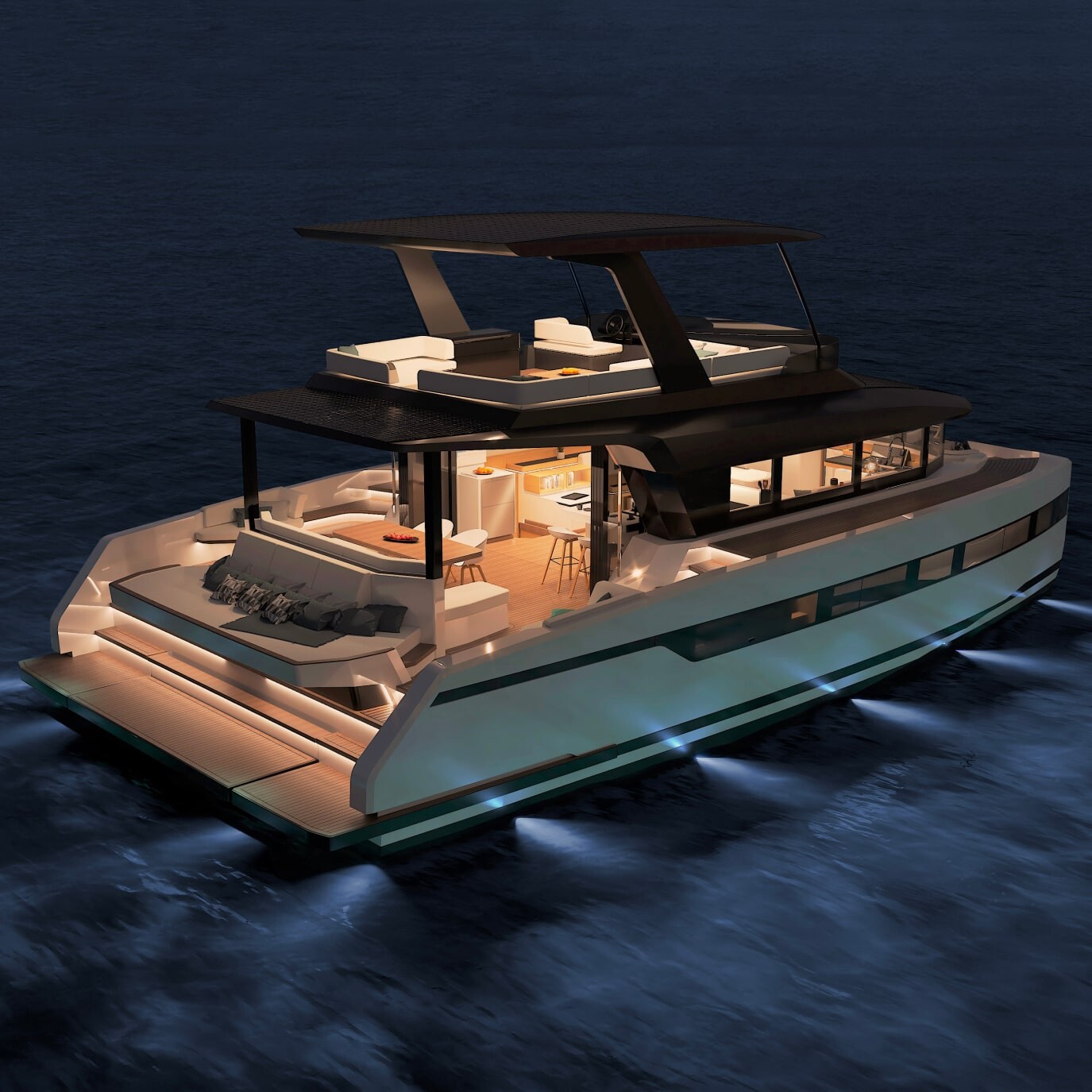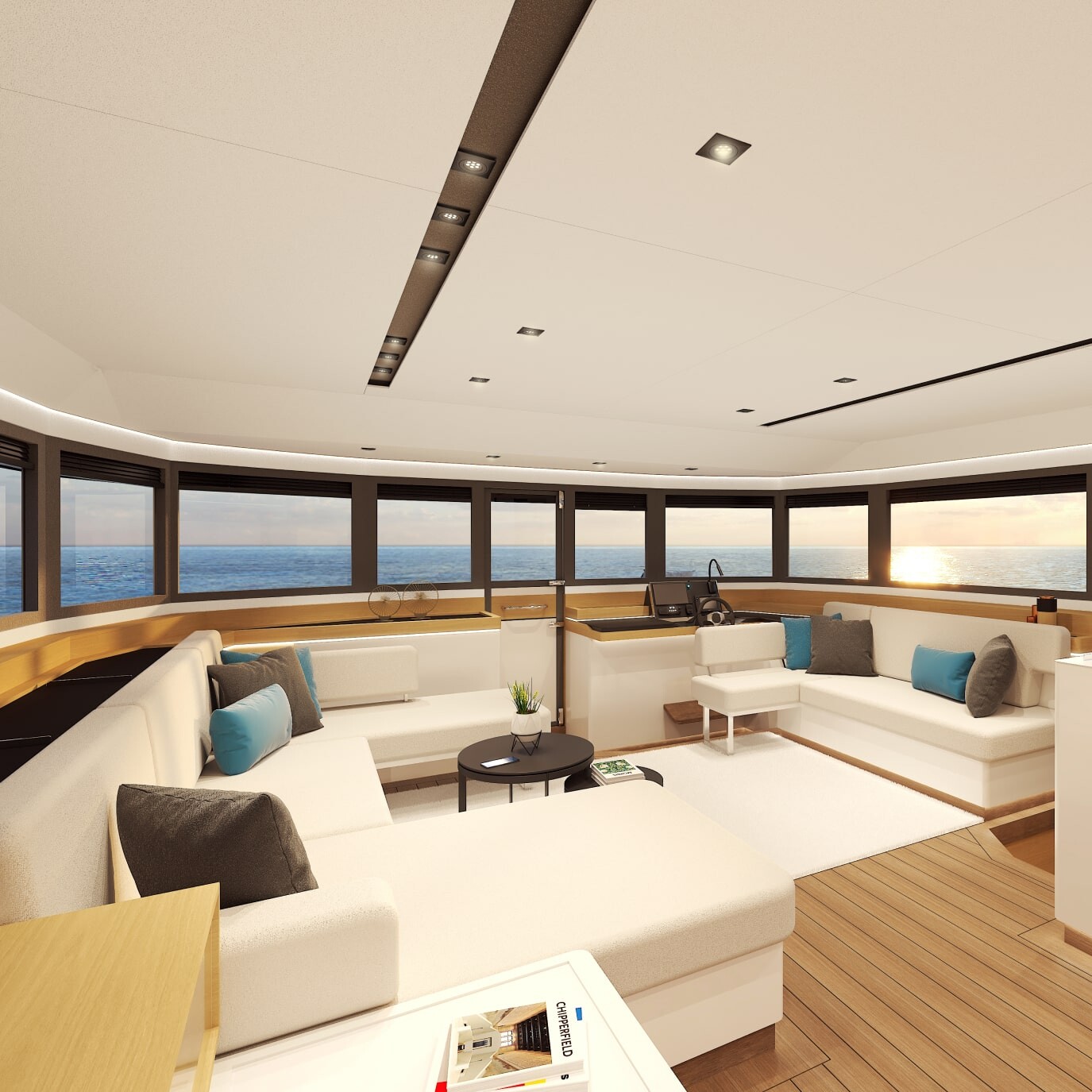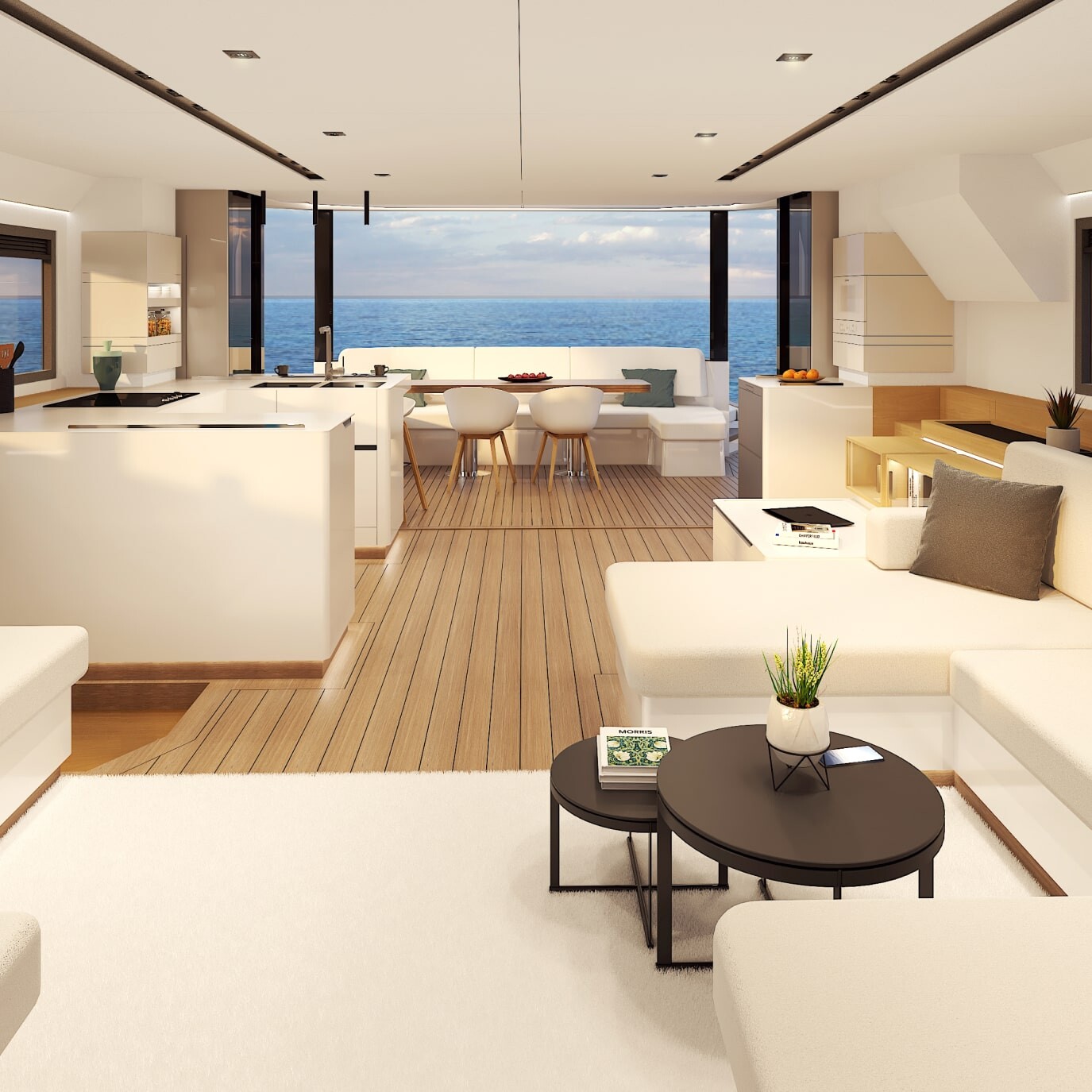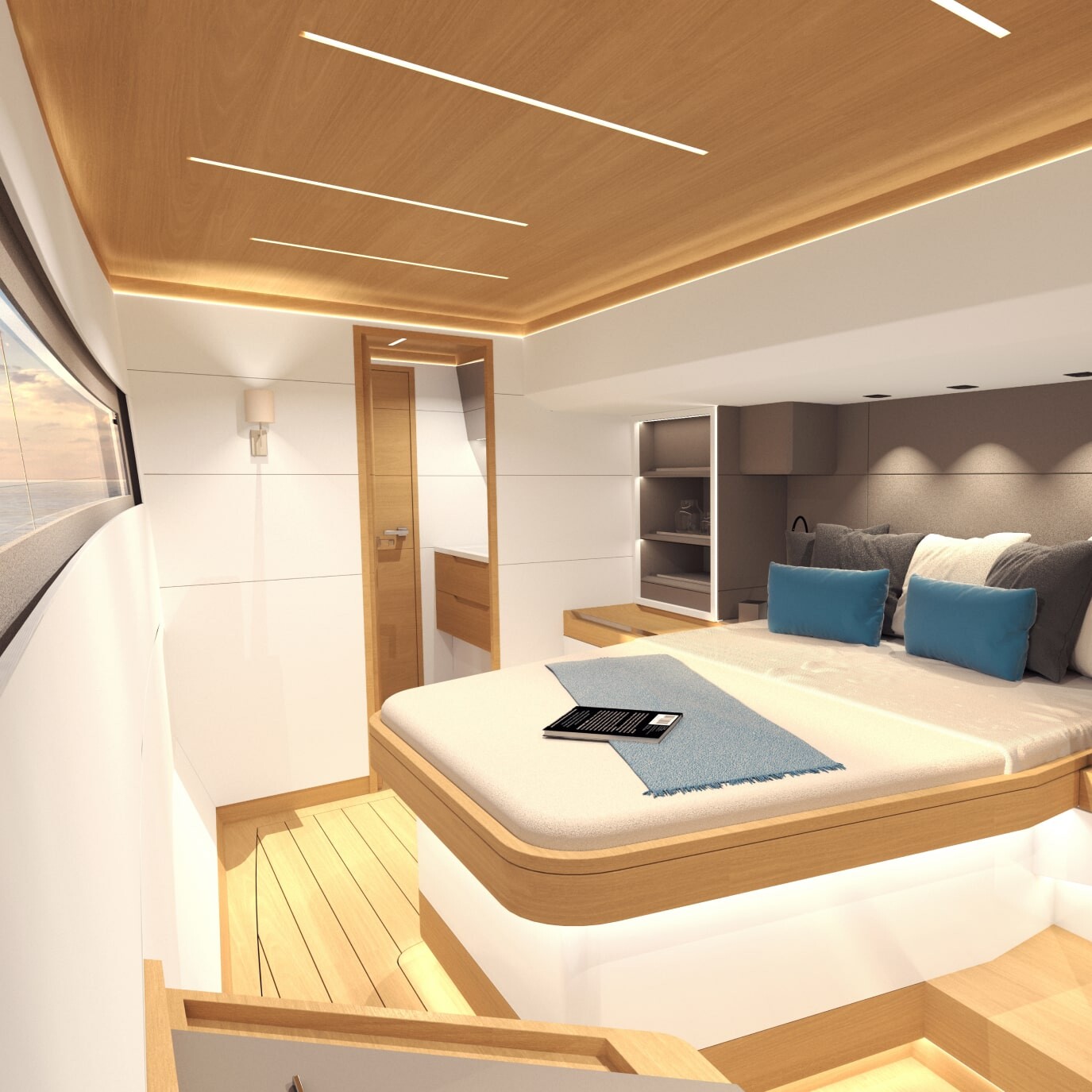 Whisper 50
100% solar electric motor yacht
The best solar electric motor yacht that provides a way of sailing more handy, comfy and eco-friendly.
Full autonomy

Italian craftmanship

Sustainability
LENGTH
50ft
and 24,6 ft beam
ELECTRIC POWER
240kWh
3 battery packs of 80 kWh each
MAX SPEED
15kt
unlimited range at 5-6 knots
Description
Layout
Technical specs
Description
Solar electric motor yacht
Developed over the last 4 years to protect our environment. Batteries are charged from solar panels, a back-up generator or directly from the shore power socket.
Environment
No greenhouse gas emissions compared with combustion engine yachts.
Full autonomy
The Whisper 50 is based on 2 electric motors connected to shaft lines. The electric motors are fed by 240 kWh battery pack.
Low maintenance costs
90% savings compared with combustion engines. Electric propulsion is very simple and basic in design: it requires no exhaust, no gearbox, no mechanical movements and gives off very little heat.
Innovative design
Volume equivalent to larger monohull motor yachts. Space for comfortable indoor and outdoor living. High stability for guest comfort, eliminating the need for costly outriggers.
Maximum speed
At full speed, the Whisper 50 can reach 15 knots.
Layout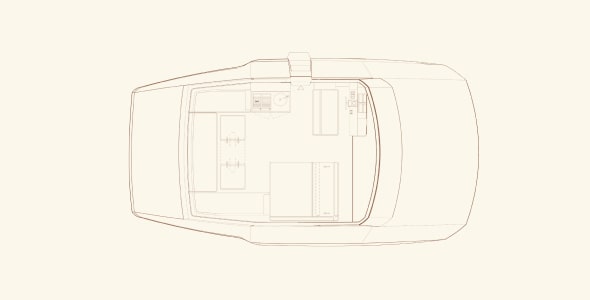 Fly bridge aera

24m² (258ft²)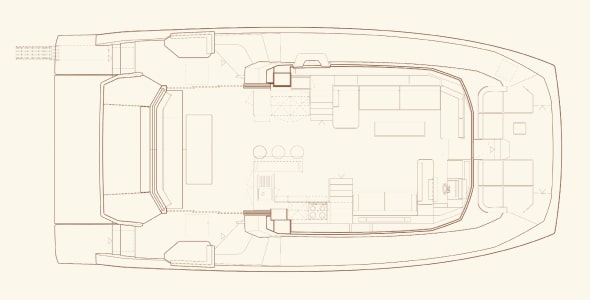 Main saloon

43m² (462 ft²)

Aft and side cockpit

15m² (161 ft²)

Forward cockpit

8m² (86 ft²)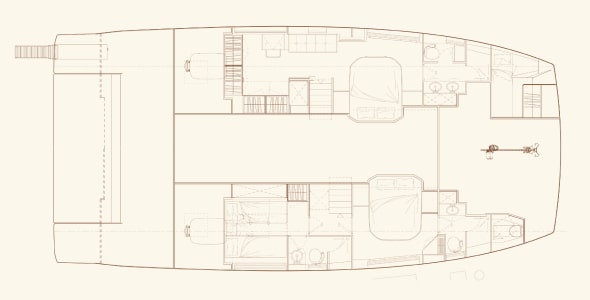 Owner cabin

25 m² (269 ft²)

Guest Aera

19 m² (204 ft²)

Crew aera

4m² (43ft²)
Technical specs
Hull length

15.00m (49.22 ft)

Beam overall

7,50m (24,60ft)

Draft

0,92m (3,01ft)

Clearance

5,95m (19,52ft)

Displacement (light ship)

22t

Max/Cruise speed

15/10 knots
Electric power

240 kWh

Electric motors

2x100 kW (Boost 2x120kW)

Back-up generators

2x20 kW (option 2x35kW)

Fuel

300L (80 US Gal)

Cabins

3 (option 4)

Fresh water

400L (105 US Gal)
40 m² of solar panels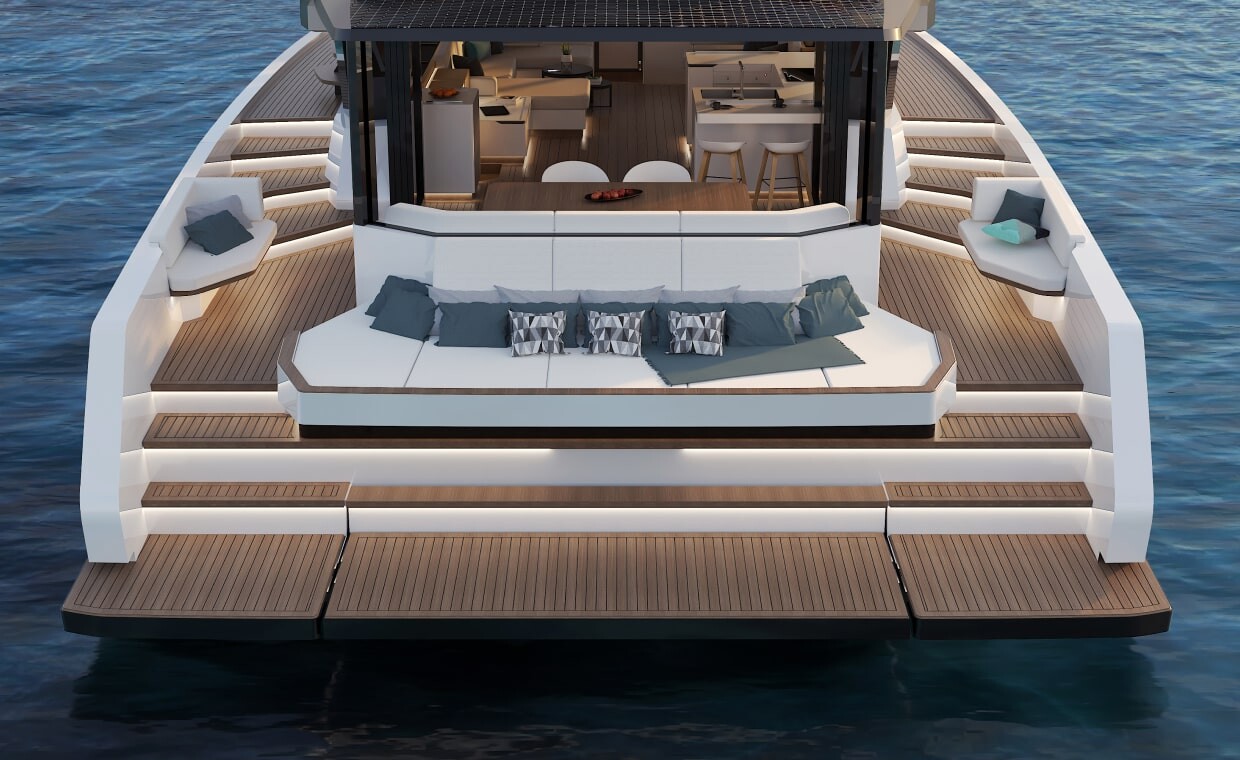 Full beam swimming platform (7.5m)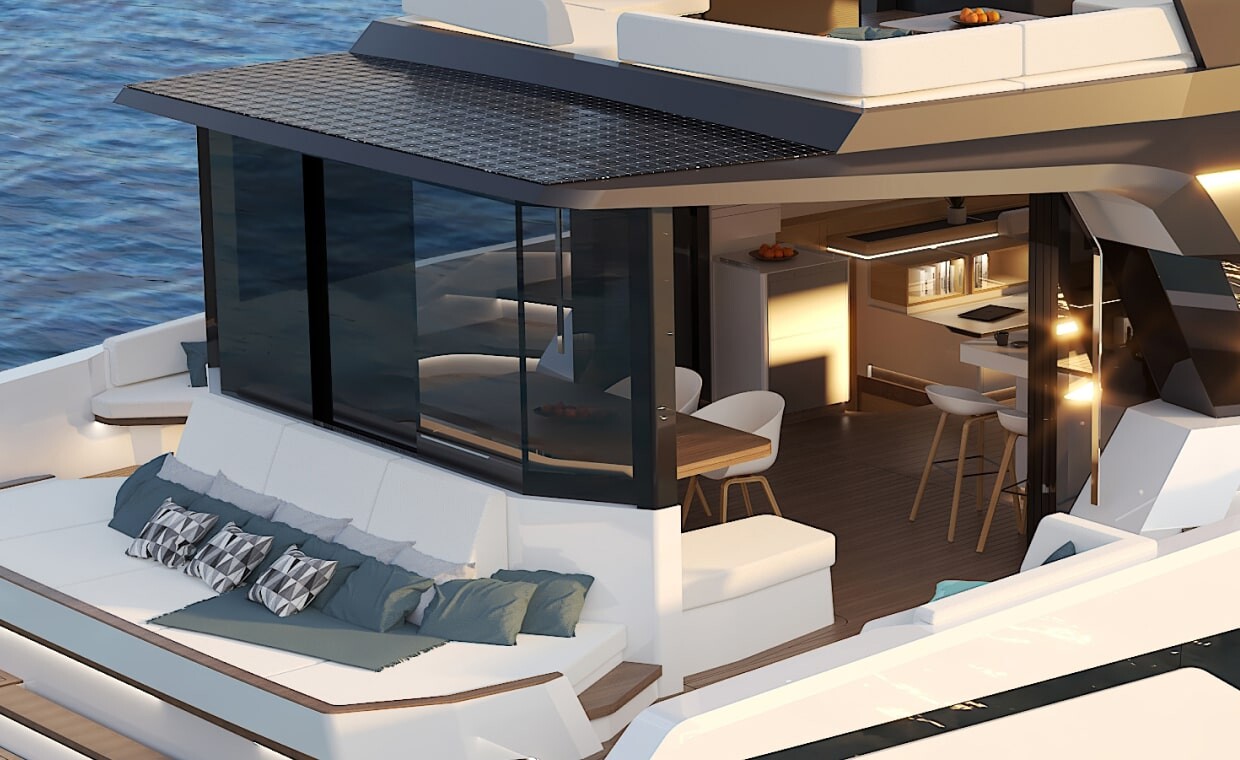 Enclosed aft cockpit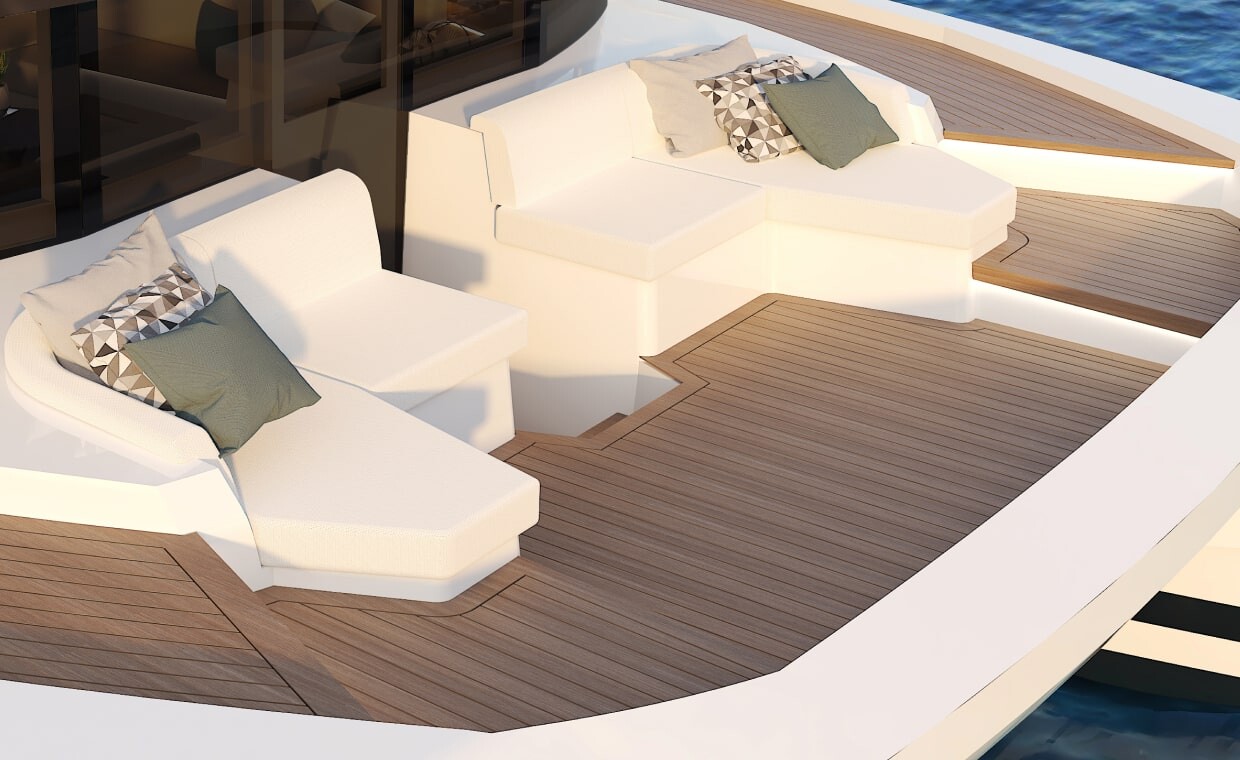 Access door to exterior salon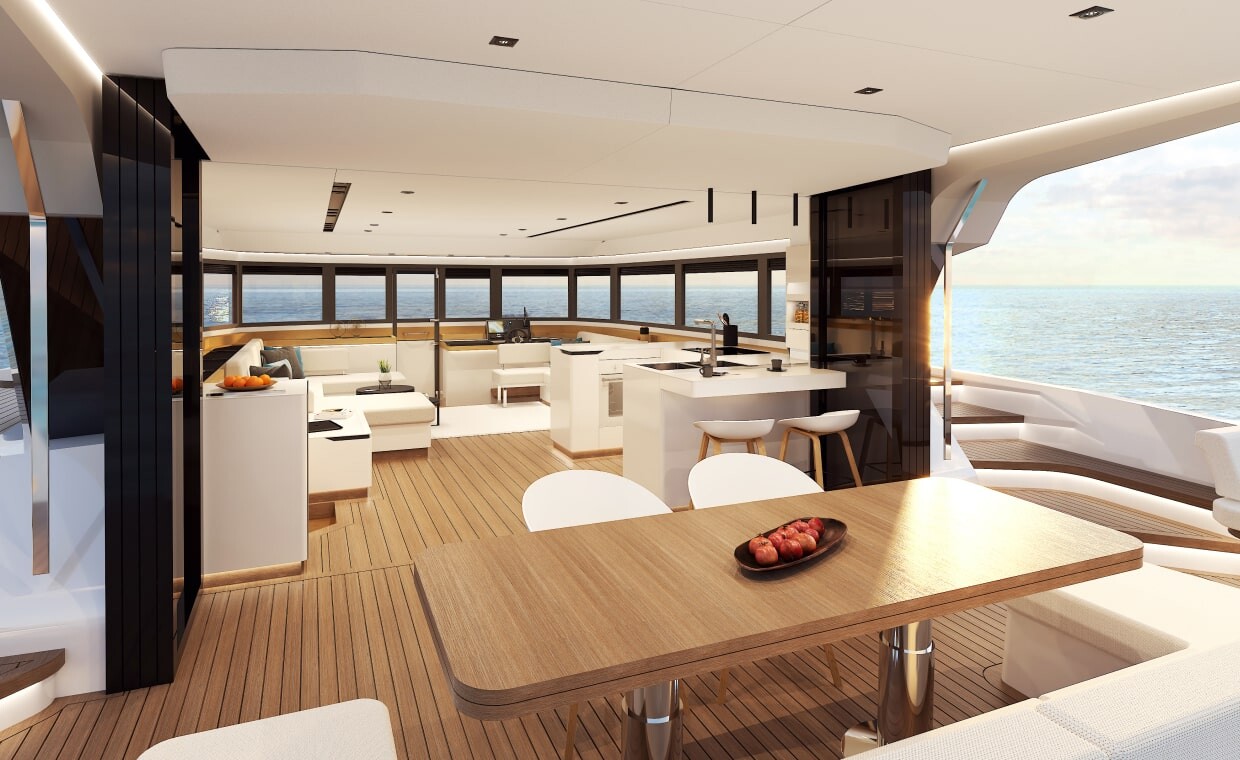 Sliding transverse doors and window lift allowing the entire yacht to be closed or opened with solid and secure protections.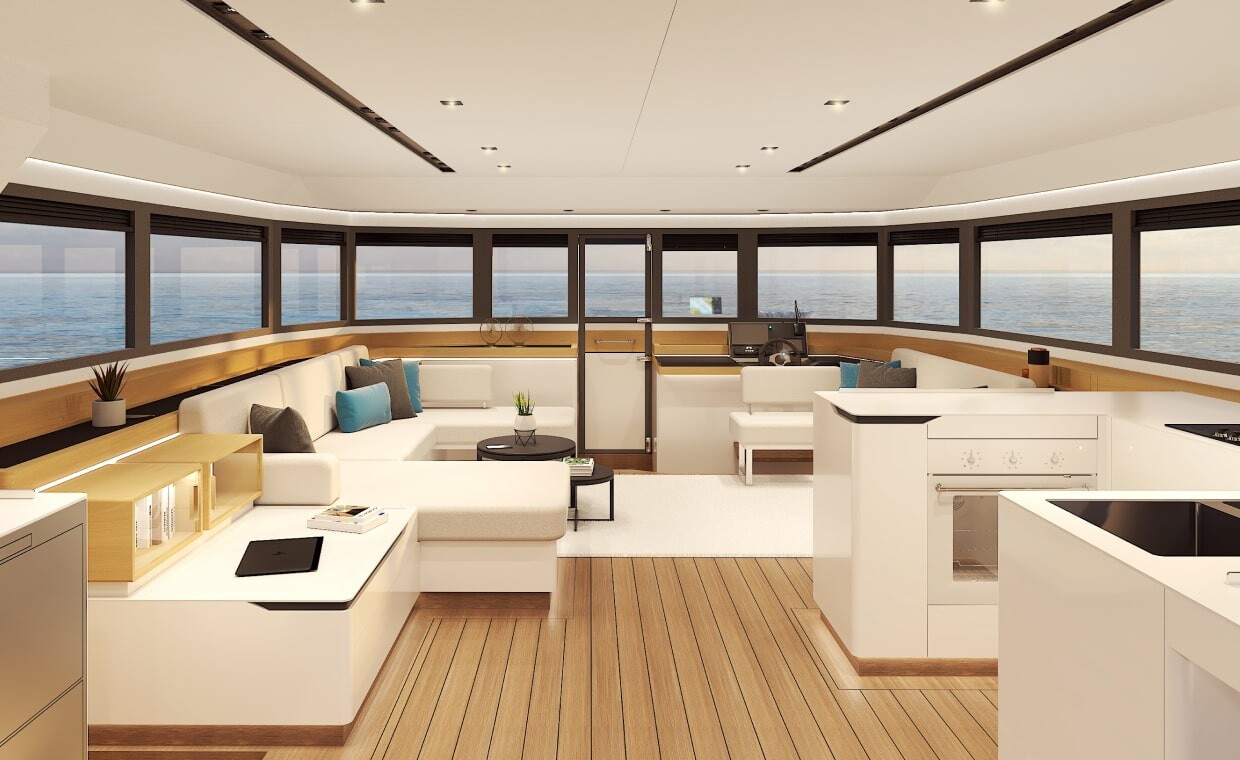 360° sea view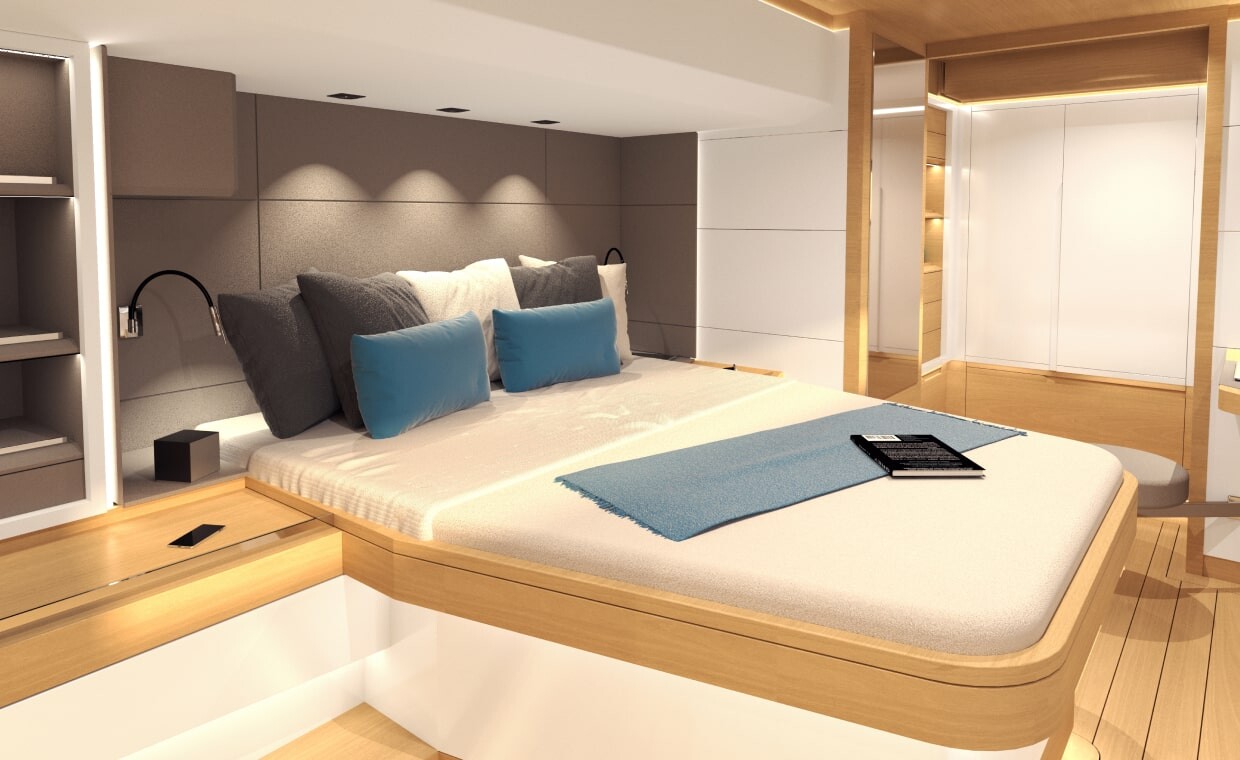 Up to 4 guest cabins plus skipper
Highest requirements
Whisper Yachts has selected the best profile/length/width/draft ratio to optimize the hull's performance in the water with minimal resistance. The aft part of the hull is raised to promote horizontal action of the propellers without compromising on draft.
The materials used in the construction of the hulls and superstructures have received meticulous attention. Whisper Yachts and Berret-Racoupeau Design have chosen the most advanced composite techniques to ensure the perfect balance between comfort and lightweight construction.
Learn more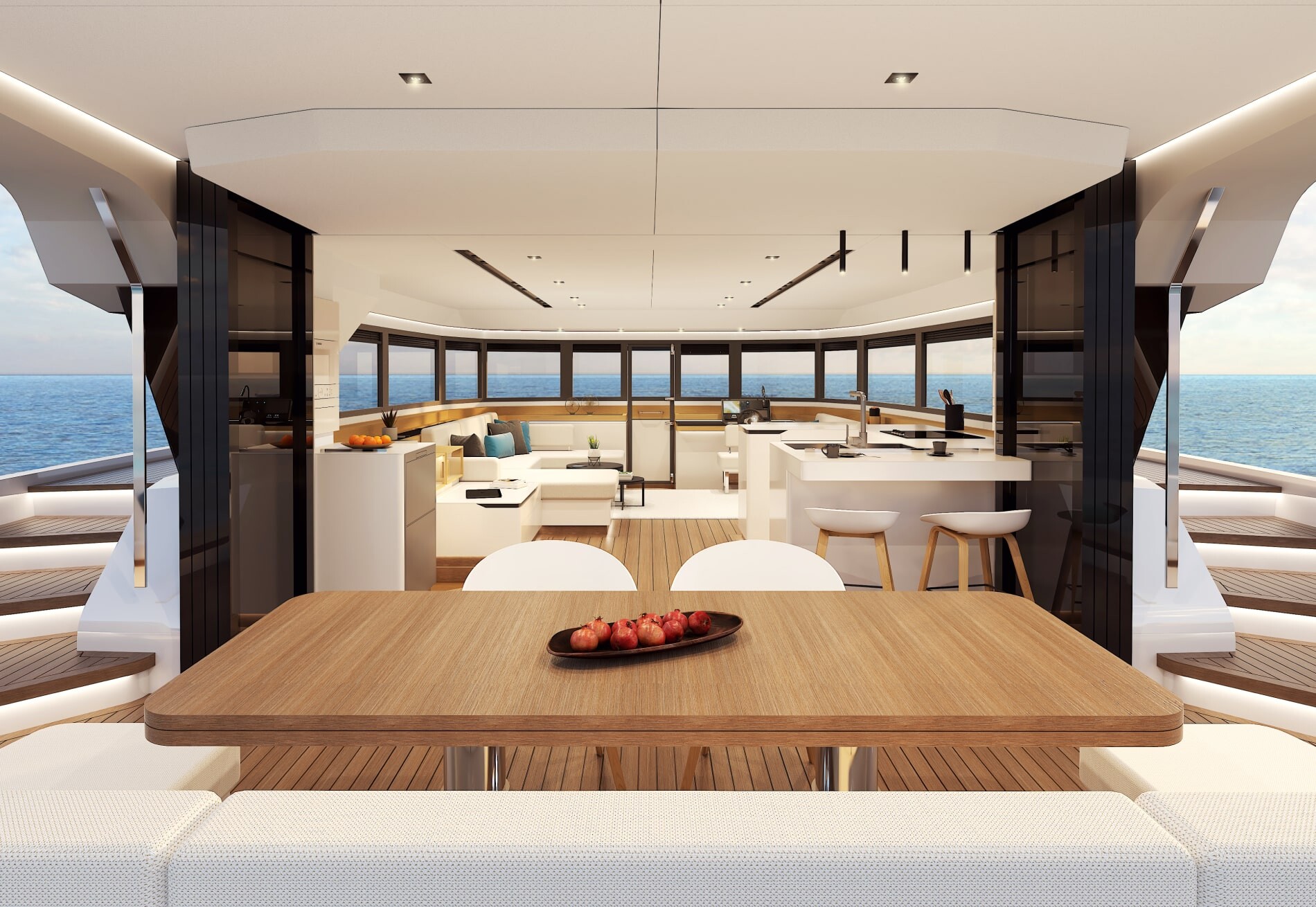 Limited yearly production
Whisper Yachts pays great attention to details. The team has chosen to produce a limited number of yachts to guarantee high end quality level and exclusive finitions.
Contact Whisper Yachts